1." ?World Class Research Facilities "


2.?Up to 50% Academic Excellence Scholarships
3.?Study in WSU City campus or Regional Campus
4."?Two years post-study work permit and extra year if study in Regional Area "
5.?Engineering Innovation Hub with 400 Overseas destination in their Go Global program



About University of Western Sydney
"In 2014, the University of Western Sydney is celebrating its 25th anniversary as a statutory institution. The University acknowledges over 200 cumulative years of bringing knowledge to life in Greater Western Sydney from our heritage and member institutions. " This federated system ensured the University was represented at a national and international level as a single institution with common objectives and values, while giving each of its Members the autonomy needed to react quickly and flexibly to the demands and needs of its local communities.
The principal advantage of the federated network structure was the opportunity to build on the individual strengths of each member university, and through the University as a whole to define and achieve objectives that the individual members might have found unattainable.
Why Study at Western Sydney University
#Global Rankings
#"Western Sydney University is a world-class university, globally recognised for its research strengths and innovations in teaching. Here's why international students from over 70 countries choose to study at Western Sydney University every year. Times Higher Education World University Rankings Top 2% in the world In world's top 300 universities Top Australian University for addressing Clean Water and Sanitation; Life Below Water; and Life on Land"
#Free Digital Textbooks
#"Western Sydney University and The College are again providing all students enrolled in first-year subjects with free digital textbooks in 2019 and 2020. First year units/subjects are listed as Level 1 units in the Handbook Opens in new window. The first University to provide free digital textbooks for its students, Western's ground-breaking initiative is one of the world's largest provisions of free textbooks for commencing students. "
#Scholarships
#"Western Sydney University offers $24 million in undergraduate scholarships every year, which includes a generous range of University and donor-funded opportunities.
Through merit-based scholarships and The Academy, Western Sydney University recognises and rewards students who demonstrate outstanding academic ability, and superior leadership and community skills.

Donor-funded scholarships are also available, providing support for students based on both academic achievements and equity considerations, many of which include internship and mentorship experiences for recipients.

There are also scholarships available for specific courses. Some of the scholarships available include: Vice-Chancellor's Leadership Scholarship – up to $50,000 Dean's Scholarship – up to $20,000 Academic Excellence Scholarship – up to $20,000 Honours Scholarship – $5,000 for one year Sports Scholarship – $5,000 for one year International Exchange Scholarships (for semester exchange) – $1,750 one-off payment Student Mobility Travel Grants (for short programs) - $500 one-off payment"
Popular Courses and Offers
We'll help you with your university and visa applications and provide you with insights on your career and PR pathway in Australia.

#Psycology
#Bachelor of Psychology (Honours)
#7 no band 7 pte 65 each no band less than 65
#Master of Clinical Psychology
7 no band 7 pte 65 each no band less than 65
#Nursing
#Bachelor of Nursing
Ielts 7 each pte 65 each
#Bachelor of Nursing Graduate Entry
Ielts 6 each pte 65 each
#Social Work
#Post graduate bridging program for social work
6.5 no band 6.0 pte 58 each no band less than 50
#Master of Social Work
7 no band 6.5 pte 65 each no band less than 59
#Engineering
#Bachelor of Engineering
Master of Engineering
6.5 no band 6

#Arts Courses Business Courses Construction Management Courses Creative Industries Courses Criminology and Policing Courses Engineering Courses Health and Sport Sciences Courses Higher Degree Research Information Technology Courses Law Courses Medicine Courses Nursing and Midwifery Courses Psychology Courses Science Courses Social Science Courses Teaching and Education Courses TESOL and Interpreting & Translation Courses Tourism and Urban Planning Courses

Free Admission Consultation
No matter what your worries, queries, and difficulties we will find a solution together by selecting the right course that suit your profile, budget & limitations

Affordable fees & easy payment plan while Changing Course or provider
Whether you want to upgrade your course or further studies after completing a current course – we are here to help!

Scholarship Up To 50%
We provide an up-to-date list of scholarships available to international students.

Convert Visitor visa or WHV to Student Visa
If you want to extend your stay or apply for a student visa with your current visitor visa, do not hesitate to contact us.

Save Up to 50% on Couple or Family OSHC
We can help International Students living with spouse or family to save up to 50% on COUPLE OR FAMILY OSHC!

Guidance to choose PR Pathway Courses
We'll help you with your university and visa applications and provide you with insights on your career and PR pathway in Australia.

Study Nursing with Scholarship
We will provide Complete guidance on Nursing Career and PR pathway in Australia. Study where, when and how it suits you, with online, part-time and full-time options.

Free Migration Consultation on Every Friday ( 2pm - 5pm)
We have migration agents in-house who can help with applications for a range of visa types.

Referral Bonus $150
If you refer your friends for University or College Admission, or OSHC you could get 150$.

Visa Extension
With competitive pricing and expert knowledge, our visa advice and application service is convenient and affordable.
Students feedback About Us
Hear success stories straight from our students
Our Partners and Providers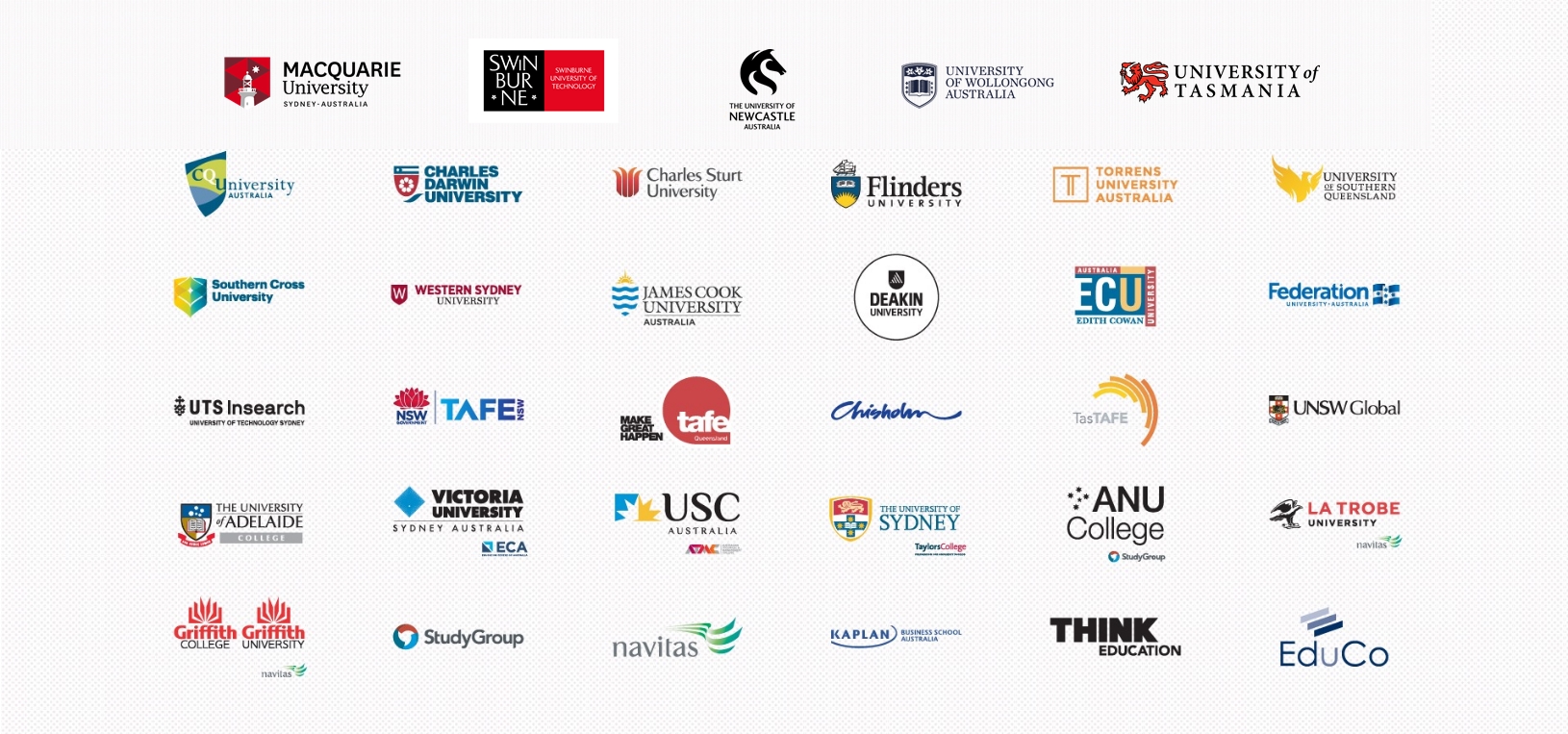 Enquiry@studynet.com.au I +880 1778-675045 +8801857-842646