Image Specific About the Visa Subclass 300

If you want to speed up your Application process Instantly!
---
The Prospective Marriage Visa (or fiancé visa) is a 9-month temporary visa which allows applicants to travel to Australia to marry their Australian partner. Once married, you would look at applying for a partner visa to obtain your permanent residence within the visa validity.
The current application fees for lodging a subclass 300 visa application are listed in the Images below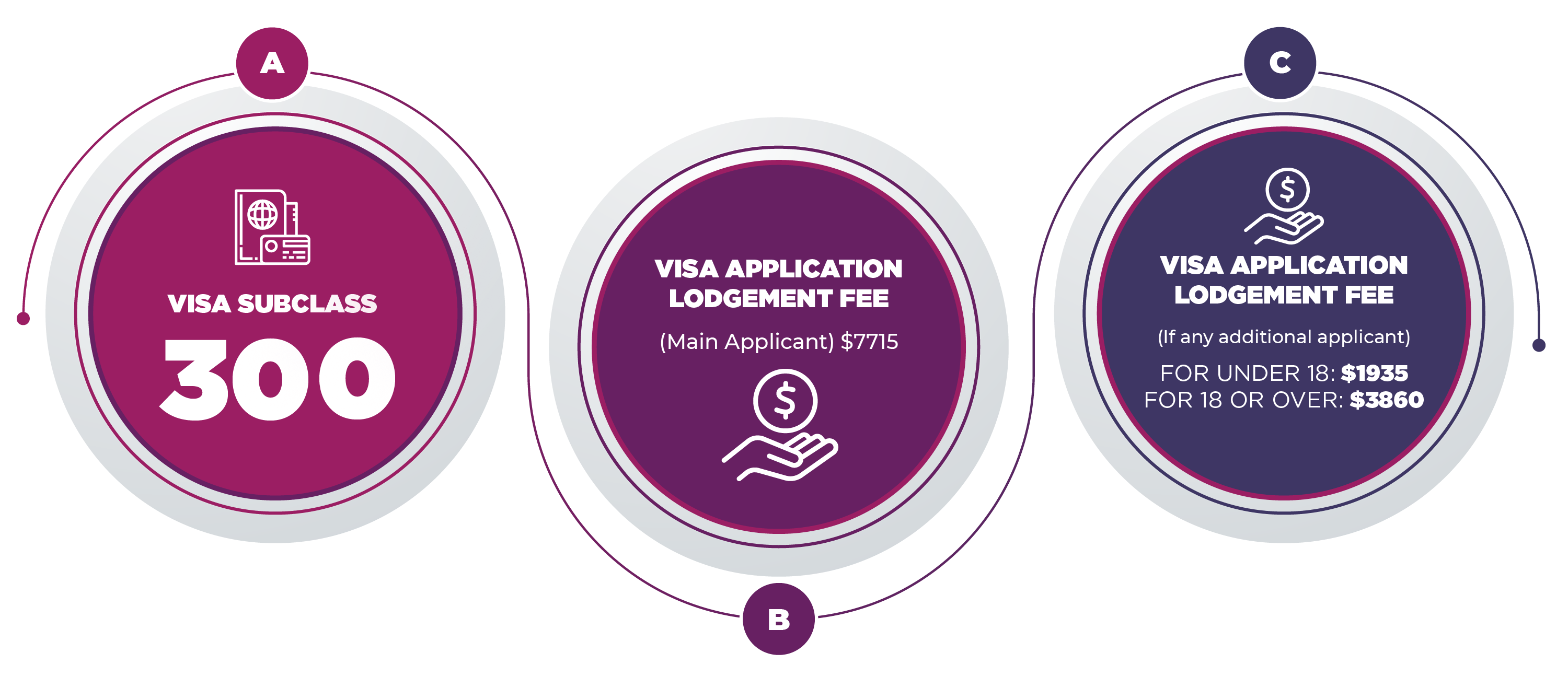 Entitlements of this Visa
---
If you are granted subclass 300 visa, you are entitled to avail following benefits:
♦ Visa is valid for 9 months
♦ Have full work right during the visa validity period
---
If you are granted subclass 300 visa, you are Eligible to avail following benefits:
♦ Be engaged to an Australian citizen, Australian permanent resident or eligible New Zealand citizen
♦ Intend to get married within the nine months of the grant of the visa, then live in a spouse relationship together
♦ You and your fiancé have met, in person, and are personally known to each other
♦ Both you and your fiancé must, in general, be aged 18 years or over
♦ Meet the health and character requirements
Condition for the grant of 300 visa
---
♦ Be engaged to an Australian citizen, Australian permanent resident or eligible New Zealand citizen
Processing Time For Subclass 300

For a comprehensive consultation to check your eligibility please book consultation
---