DESIGN / ART WORK

1. Up to 20% Scholarship
2.World's top 100 universities under 50 years old in the 2020 Times Higher Education (THE) Young Universities Rankings.
3. AUSTRALIA'S FIRST CERTIFIED CARBON NEUTRAL UNIVERSITY



About Edith Cowan University
Edith Cowan University (ECU) provides the ideal learning environment for people who want to reach their potential.
#Located in Western Australia, our industry-relevant teaching and research, supportive study environment and award-winning facilities enable ECU students to do more than just survive in this world – they thrive in it.

#Established in 1991, ECU took the opportunity to reshape the way higher education is delivered in a distinctive and inspiring campus environment. ECU courses are developed in consultation with industry, and teaching staff have extensive industry experience and networks. It's why ECU students can expect placement opportunities, fieldwork, practicums and networking events as part of their studies.

This approach has been rewarded with five-star ratings for teaching quality over the past thirteen years, along with consistently high ratings for overall education experience and skills development, as reported in the Good Universities Guide.

ECU's world-class research strives to make a difference to the community in Western Australia and beyond. ECU focuses on working with our communities, business and government organisations to solve real-world problems.
https://www.youtube.com/watch?v=0oNAqkU_b7M
WHY EDITH COWAN UNIVERSITY
Up to 20% Scholarship World's top 100 universities under 50 years old in the 2020 Times Higher Education (THE) Young Universities Rankings. In the 2020 guide, ECU graduates have again given us a 5-star rating for teaching quality.
This rating has now been achieved for 13 years in a row.
A 5-star rating has also been achieved for full-time graduate starting salary, the equal highest in Western Australia and above the national average. ECU was also rated 5 stars and the best in Western Australia for overall experience, skills development, student support and learning resources. ECU in the top 2.5% of universities in the world.
Competitive Tuition Fees in Western Australia Extra 1 year for Post Study Work Visa Perth is closer to Asia major cities with similar time zone; Perth Bangladesh 2 Hours Perth Indonesia Same Hours Perth India 2.5 Hours Perth Srilanka 2.5 Hours Perth Pakistan 3 Hours
Popular Courses and Offers
Arts & Humanities Business & Law Engineering & Technology Medical & Health Sciences Nursing & Midwifery Science Teacher Education Western Australian Academy of Performing Arts
International Undergraduate Scholarship 2020

#The International Undergraduate Scholarship is offered to international students from selected countries who are applying for a bachelor degree at ECU. The scholarship offers a 20 percent reduction in your tuition fees for the duration of your course at ECU. The scholarships are open to future international students seeking enrol at Edith Cowan University in a bachelor degree.

#International Masters Scholarship 2020
The International Masters Scholarship is offered to international students from selected countries who successfully apply for a selected masters degree. The scholarship offers a 20 percent reduction in your tuition fees for the first year of your course at ECU.

#International Onshore Scholarship
#The International Onshore Scholarship is offered to all international students who are currently studying onshore in Australia. The scholarship offers a 20 percent reduction in your tuition fees for the duration of your course at ECU.
ENGLISH SCORES and OTHER EXPENSES
IELTS / PTE SCORE
#Undergraduate - IELTS 6.0
Postgraduate - IELTS 6.0
Undergraduate - PTE 50
Postgraduate - PTE 50
ENGLISH SCORES and OTHER EXPENSES
Undergraduate Tuition Fees Start from $20000 per year
Postgraduate Tuition Fees Start from $20000 per year
Living Cost $21,041 per year
Campus Accommodation $172 - $267 per week

Free Admission Consultation
No matter what your worries, queries, and difficulties we will find a solution together by selecting the right course that suit your profile, budget & limitations

Affordable fees & easy payment plan while Changing Course or provider
Whether you want to upgrade your course or further studies after completing a current course – we are here to help!

Scholarship Up To 50%
We provide an up-to-date list of scholarships available to international students.

Convert Visitor visa or WHV to Student Visa
If you want to extend your stay or apply for a student visa with your current visitor visa, do not hesitate to contact us.

Save Up to 50% on Couple or Family OSHC
We can help International Students living with spouse or family to save up to 50% on COUPLE OR FAMILY OSHC!

Guidance to choose PR Pathway Courses
We'll help you with your university and visa applications and provide you with insights on your career and PR pathway in Australia.

Study Nursing with Scholarship
We will provide Complete guidance on Nursing Career and PR pathway in Australia. Study where, when and how it suits you, with online, part-time and full-time options.

Free Migration Consultation on Every Friday ( 2pm - 5pm)
We have migration agents in-house who can help with applications for a range of visa types.

Referral Bonus $150
If you refer your friends for University or College Admission, or OSHC you could get 150$.

Visa Extension
With competitive pricing and expert knowledge, our visa advice and application service is convenient and affordable.
Students feedback About Us
Hear success stories straight from our students
Our Partners and Providers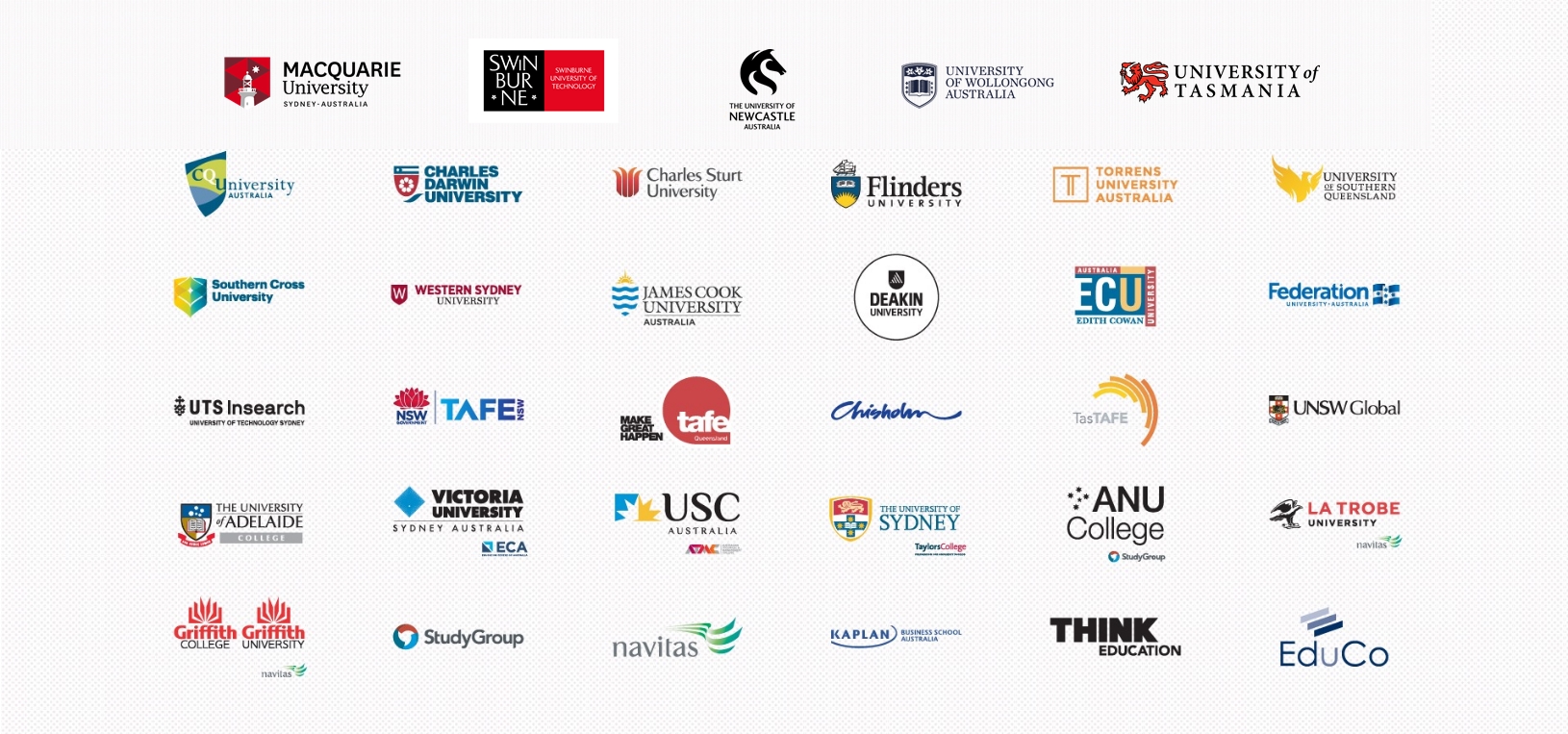 Enquiry@studynet.com.au I +880 1778-675045 +8801857-842646